As an expert in decarbonized heat, Antoine Meffre is co-leading the national working group on low-carbon heat with Dalkia, as part of the preparations for the French Green Industry Act, and as an extension of the planning for decarbonization of industry.
Drawing on the Je Décarbone platform, this working group takes into account the needs of manufacturers and the specific characteristics and potential of each region. It brings together France's key heat industry players.
It was launched by the NSE, New Energy Systems, Comité Stratégique de Filière.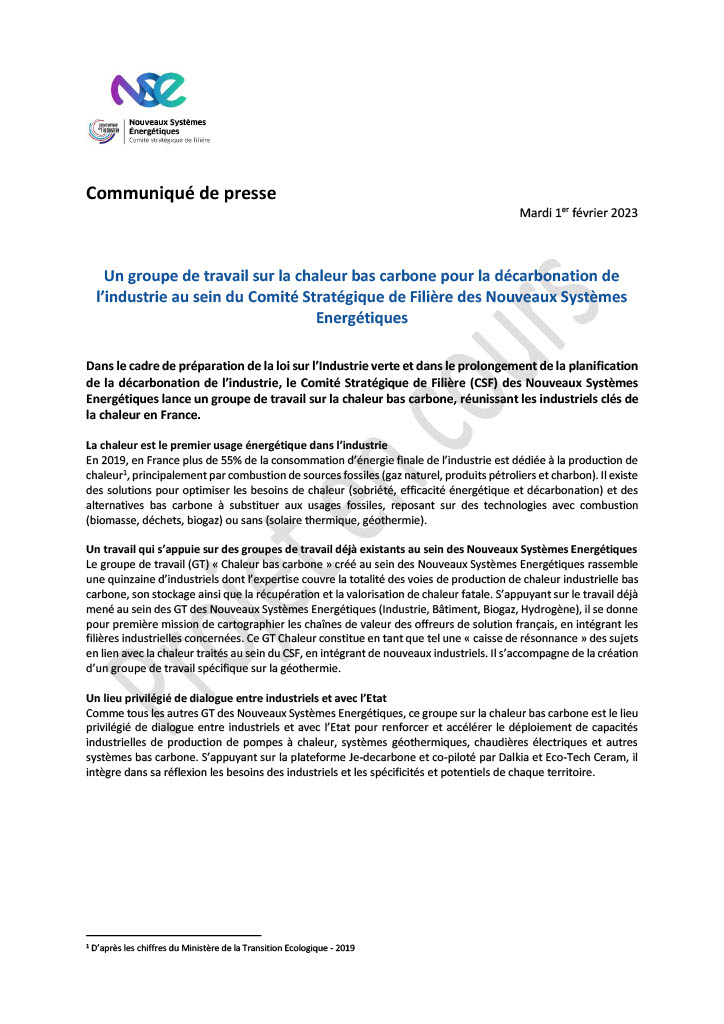 Articles of the same category